Dynamics 365 Business Central is one of the finest cloud-based enterprise resource management (ERP) systems from Microsoft. It has the capability to automate several business processes and save time, which in turn gets organizations a competitive edge over others in the market.
One of its most effective capabilities is to automate document sending.
Dynamics 365 Business Central offers an option to define an organization's preferred method of sending documents by creating a Document Sending Profile.
Before we learn how it works, let us understand what is Document Sending Profiles feature and how a business can benefit from this feature.
Benefits of Document Sending Profile
Every organization has its own preferred method of sending documents to clients or vendors.
With Document Sending Profile, they can set up different sending profiles and select the preferred profile from the Document Sending Profile field on a specific customer card.
Creating different profiles for each customer/vendor benefits a business in many ways, such as:
Dynamics 365 Business Central allows you to create as many Document Sending Profiles as you want based on your convenience.
It means you can have one for each customer or vendor. You simply have to attach the profile created for that particular vendor and use it for different business purposes.
Creating a profile in advance will save your valuable time, which can be utilized further for more vital processes needed to run a business.
Document Sending Profiles also provides an option to create a default profile. The benefit of a default profile is that this option is automatically selected for any customer card if no profile is chosen. Hence, you do not have to select a sending option explicitly every time you choose the Post and Send
Setting up Document Sending Profiles
Here is how to setup Document Sending Profiles step-by-step:
Step1: Go to the search option and enter Document Sending Profiles. Choose the related link that would appear below the search box. Refer to the image given below:
Step 2: Click on New action to create a new profile. It will open a new Document Sending Profile page.
Step 3: Fill in the details as per requirement. You can read a short description if you hover over a field.
Note that there can be only one default profile which can be enabled by marking the Default field as true.
Refer to the given below table for guidance: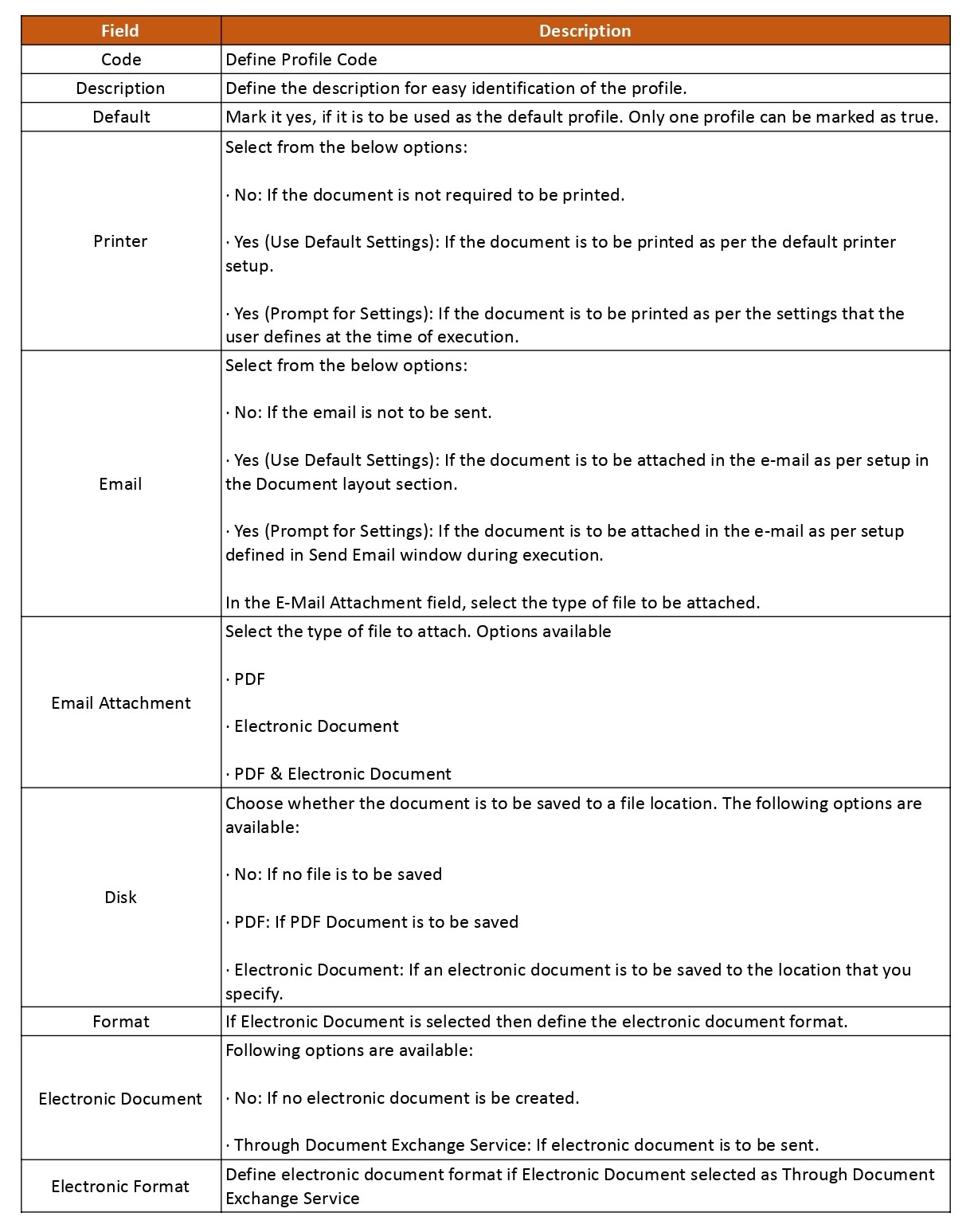 Step 4: Attach Document Sending Profile with required customer or vendor. For this, go to the search bar and enter Customer and choose the related link that would appear below.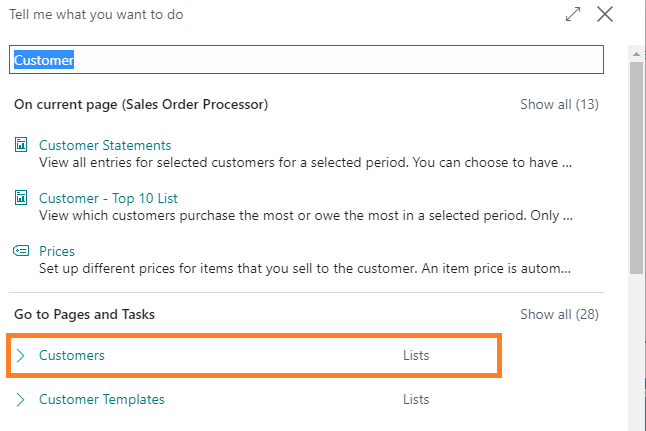 Step 5: Open the customer card for the one you want to set up a sending profile. Then in the Document Sending Profile field, select a profile from the drop-down list.
Step 6: Select the profile from the Select from full list options or click on DEFAULT as per your requirement. If no document sending profile is attached from the drop-down list, the system will automatically consider the default profile only.
Now the setup is ready to use. Users can use the Post & Send, Send Confirmation, Send function in Sales Order/Purchase Order document and can execute as per the setup.
Summary
Document Sending Profiles in Dynamics 365 Business Central is a great way to automate sending documents to customers/vendors and save time. This feature can help your business speed up the document sending process if profiles are created correctly.
Following the method in this article, you can create profiles using Document Sending Profiles correctly and benefit your business.