32 years of heritage, 223,000 customers, 3.3 million users, sold in 196 countries, served by 4500 partners. No rewards for guessing what we are talking about. Yes, this is how strong the global Dynamics NAV eco-system is. And the recently concluded 'Directions Asia 2019' once again exhibited – the eco-system which continues to modernize and grow stronger.
In its new avatar of D365 Business Central, the ecosystem is experiencing 311% growth in partners selling Business Central, 41% growth in new Business Central customers month-over-month in Asia, and adding over 30 Applications each month to the AppSource.
It is this momentum that makes Directions – the Dynamics NAV/ BC partner event – perhaps the most important event focused on Business Applications. While the Directions EMEA brings around 2500 participants, and Directions US has about 1000, in its 3rd-year Directions Asia 2019 attracted over 450 participants, from 32 countries. Kudos to the Directions Asia organizing team for pulling off a very well managed event.
Microsoft, the Platinum sponsor of the event, had over 45 members participating in the event, conducting numerous sessions and spending time to meet partners. This is a unique opportunity to meet everyone who matters in the NAV/ BC business. Sales and Marketing teams, Engineering teams, Partner managers and evangelists from both Microsoft and Partner side – were here to share, learn and contribute.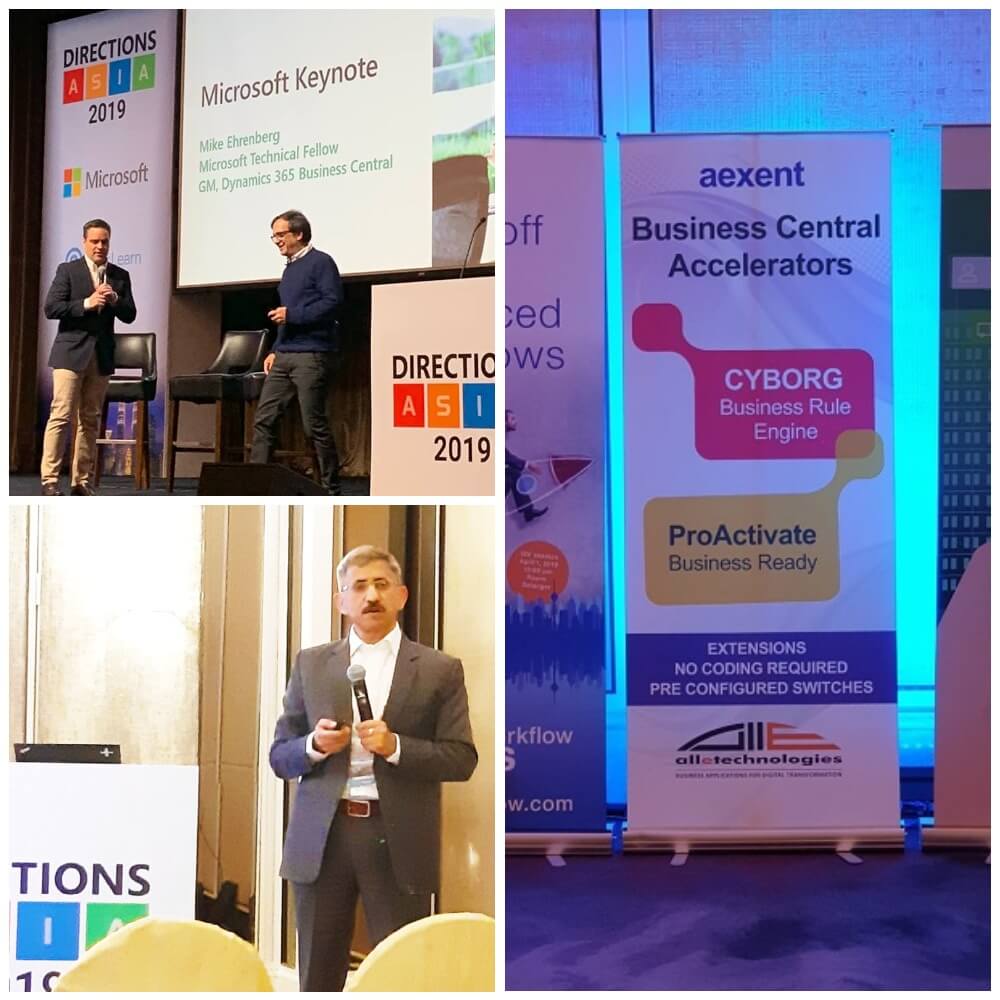 Microsoft continues to push with its 'twice a year' release plan. While the April release took place at the time of the Direction event, the next due release – October 2019 glimpses gave a strong view of the changes to come.
The most important change perhaps announced for the October 2019 release is – the retirement of the Window client. The April 2019 is the last release of the Windows client and C/AL source code. The October 2019 release will be shipped in AL with VS Code only. It was also announced that the future releases will forbid developers from making the source code modifications, even for an on-premise installation. Thus, it is important to migrate to Extensions now.
The rapid developments on, and around, D365 BC, together with the rapid pace of partners and customers adapting the solution, there is no doubt that the future of Business Applications is here.
Look forward to Directions Asia 2020, and we have no doubt that it would be an even bigger event.