Our previous blog explained the standard feature & functionality available in D365 Business Central for Inventory Planning. This blog is about another important aspect of Optimized Inventory Planning – The Best Practices one should follow for defining Reordering Policy and Planning Parameters in NAV & D365 Business Central.
The planning tools shall work for businesses only when the system is configured correctly for Reordering policy and Planning parameters. The best practices defined below shall help in deciding these planning parameters and configurations.
While the Replenishment method defines how the inventory should be received, Reordering Policy decides when should the inventory be planned for.
Best Practices: Reordering Policies
The Reordering Policy field on item card provides four different planning methods that determine how the planning parameters work.
A well-known and industry accepted best-practice for selecting a Reordering Policy is based on the Item's ABC classification. When you use ABC classification for inventory control and planning, items are managed according to the three different classes depending on their value and volume. The explanation of 3 Inventory classifications with respect to the value-volume distribution is as below: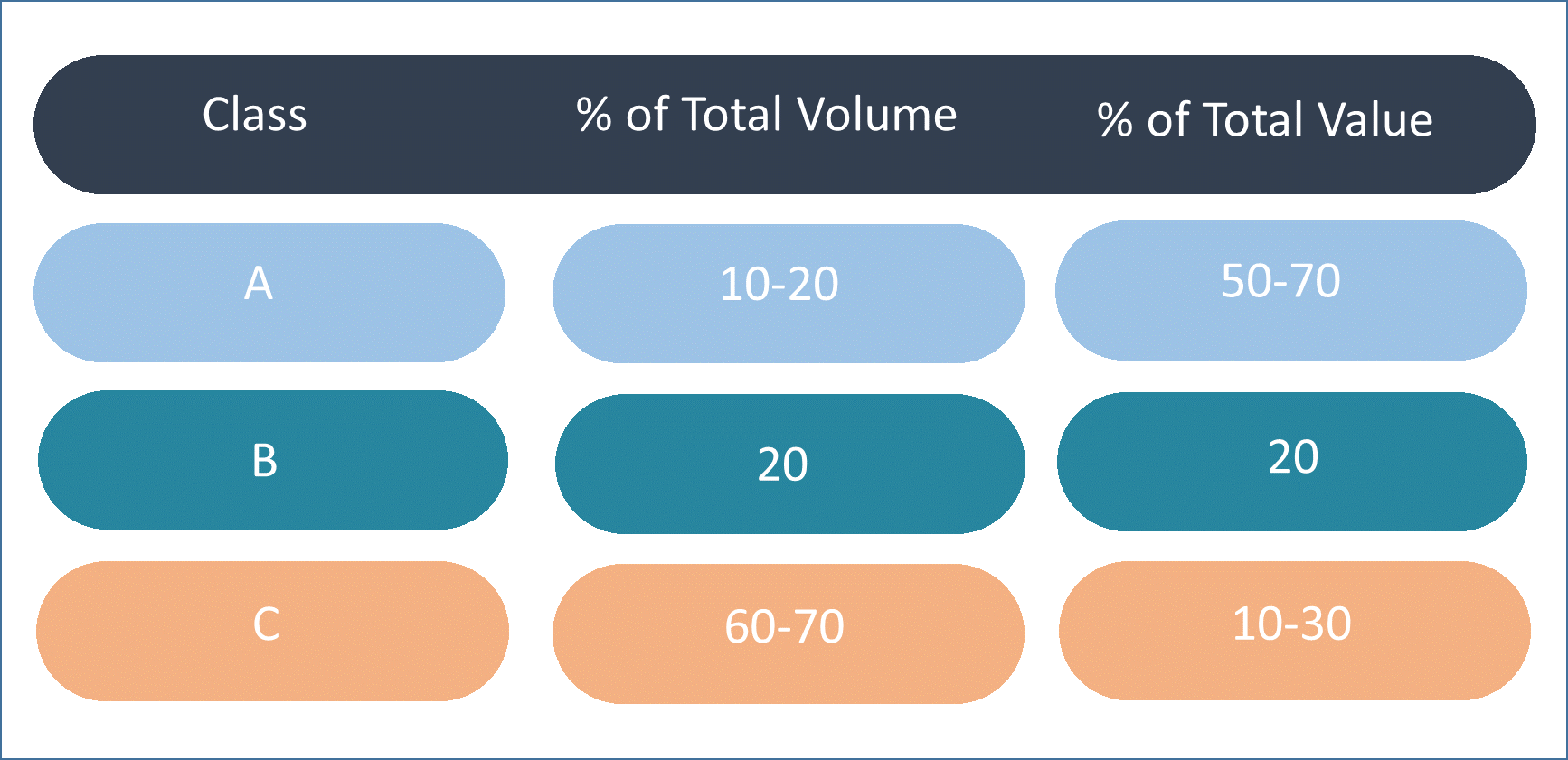 The ABC classification implies that effort and money can be saved by applying looser control to items of low value-volume than to items of high value-volume. The following illustration shows which reordering policy in Dynamics NAV and Business Central is best suited for A, B, and C items respectively.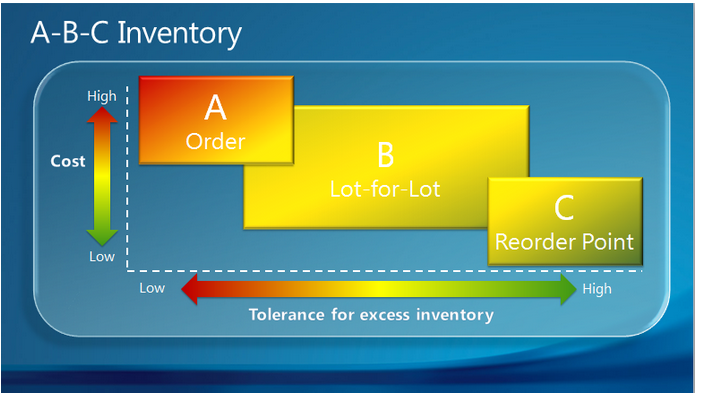 The following table provides Best Practices for selecting between the four Reordering Policies:
Best Practices: Planning Parameters
The Planning FastTab on the Item Card is the center of a company's supply chain. Setting the correct planning parameters is very important for cost-effective & optimized inventory control. The table below provides best practices on how to set up planning parameter:
The best practices for planning parameters on Item card also apply to the same fields on SKU cards. If a company plans for demand at different locations, it is strongly advised to define SKUs for each location, all demand is created with Location Code and the planning is run at Location level.
Author – Gaurav Raj