One has to admit that with the Dynamics 365 offering, Microsoft has taken a big leap towards automating the majority of the business processes in any company. The combination of various applications in the Dynamics 365 stack provides an integrated solution coverage. These applications can talk to each other with ease and the integrations can be achieved with much lesser technical effort and challenges.
One such feature on the BI front is the ability to use Power BI for reporting along with Business Central. Dynamics 365 Business central has the capability to show Power BI reports inside, however, the question could be- Can we design our own reports with Business Central data using Power BI and access them from within Business Central?
As an example, this article covers the steps on how one can use Business Central as a Data source and build powerful Power BI Reports according to the business requirements. The Power BI report can then be embedded in Business Central, thereby completing the cycle.
What you need – a valid account with Dynamics 365 Business Central and Power BI Services. To start with, we can design report on Power BI Desktop and publish later on Power BI Services.
Now, let's dive into the steps:

 Go to Get Data from the Menu and select Online Services – Microsoft Dynamics 365 Business Central – Connect
 Sign-in into Dynamics 365 Business Central and connect

Select Business Central company and data source to connect with from the Navigator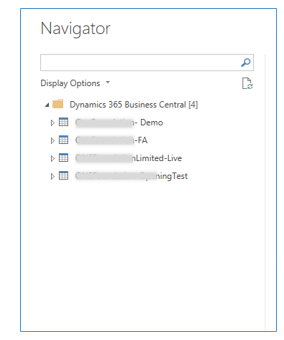 Power BI displays the Navigator with the Web Services published in each company in D365 Business Central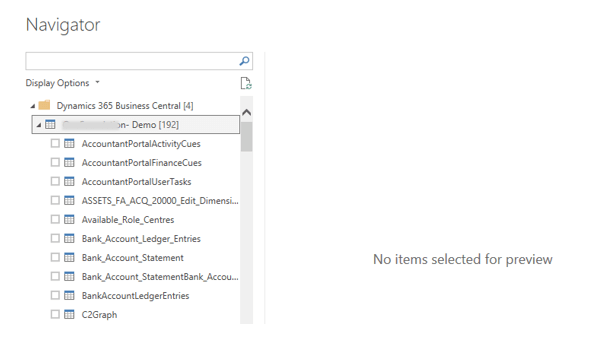 Select the Data to be added to the data model and select load. This will load the fields available in the Web Service Business Central Tables in Navigation section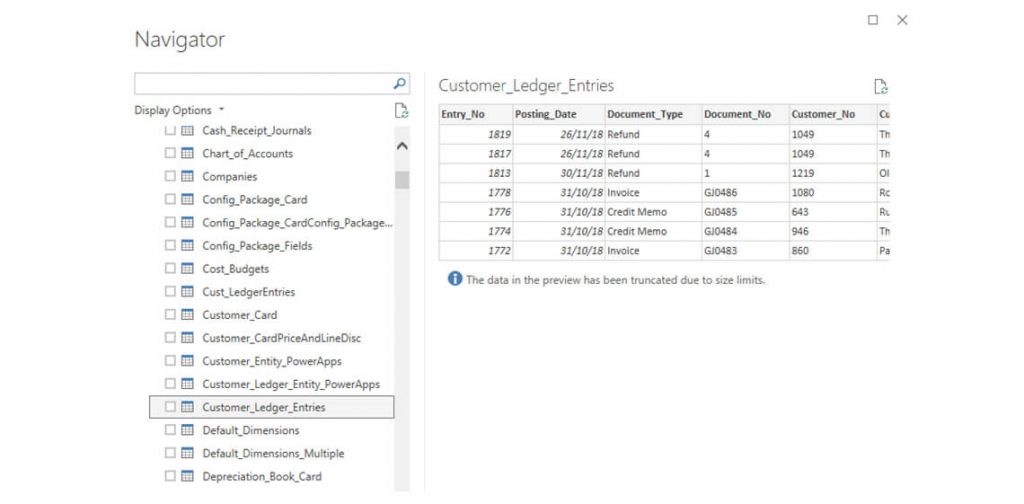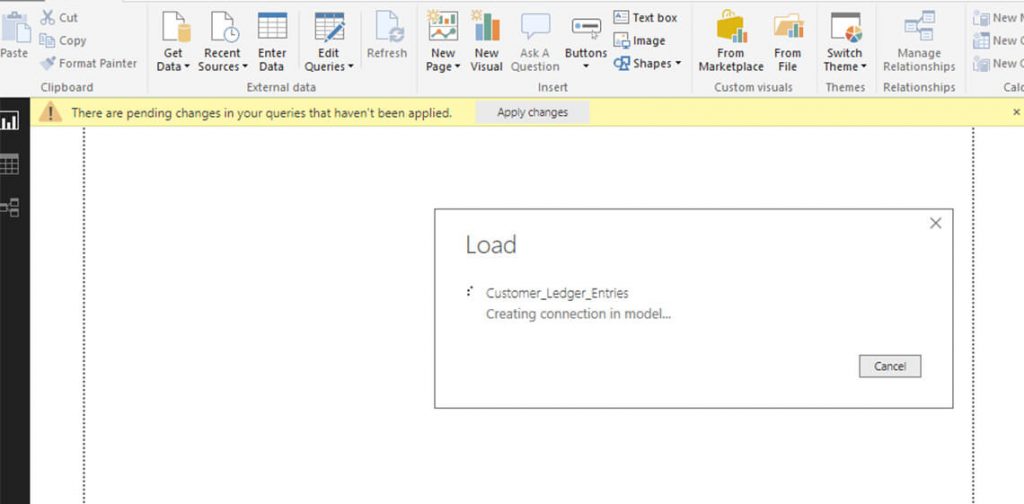 The connection is now set to Business Central and one can start designing the Power Bi Report using the tools and features available in Power BI

Complete the Power BI report (adding Table, Measures, Dimensions, Filters and Formatting) and publish on Power BI Services (Online) and then embed in Business Central instance.