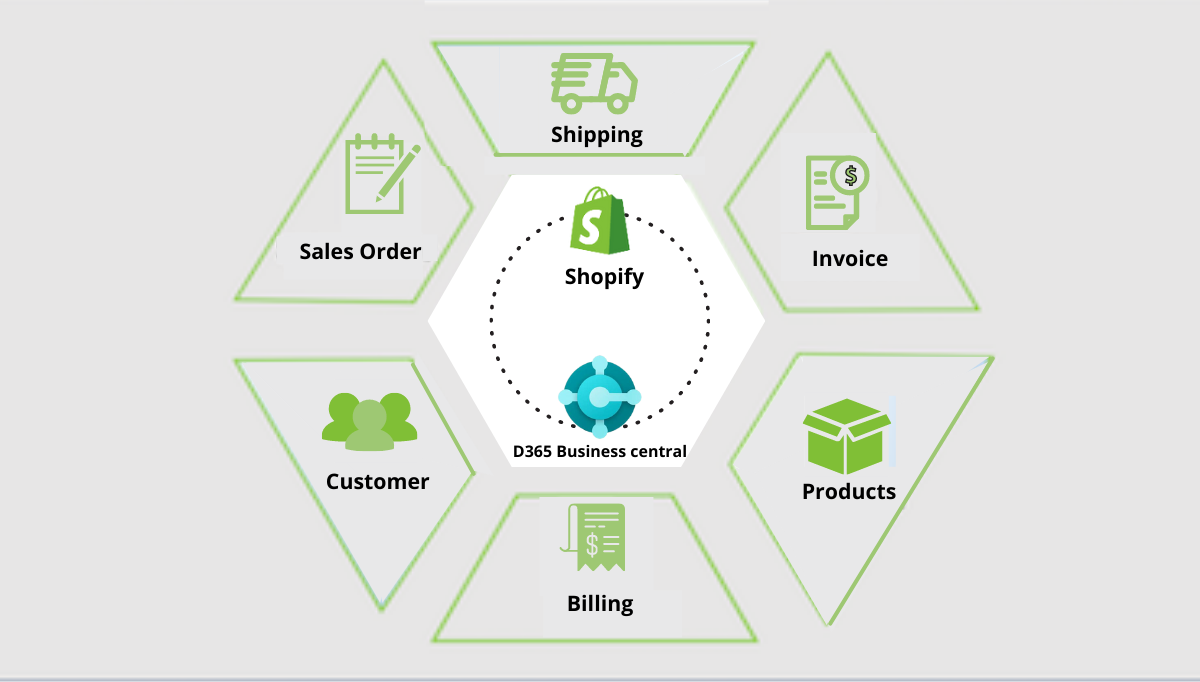 One of the most exciting planned features for the upcoming D365 Business Central 2022 Release Wave 1 is the Native Shopify connector in Business Central. This is scheduled to have general availability in April 2022.
Companies using Shopify as their e-Commerce framework, and Dynamics 365 Business Central as a business management application, now get an 'out of box' configurable Shopify integration.
This seamless integration will enable merchants all over the world to implement more agile online business processes while keeping people focused on selling. This will also improve visibility into stock, pricing, existing customers and order history, order status, billing, and payments. Dynamics 365 Business Central can connect multiple Shopify stores in a single instance.
This automatic synchronization will help Dynamics 365 Business Central customers accelerate their growth with the ability to sell, ship, and process payments online.
The key areas of configuration with this native connector are:
• Order Management: View and manage orders as soon as shoppers check out of the storefront, POS, or social channel. This omni-channel capability ensures that the customers have the same smooth experience, no matter what channel they purchase through.
• Shipping & Fulfilment: Leverage advanced fulfillment logistics; pick/pack/ship and send real-time shipping information to customers so your customers know exactly when they are getting their products for a great customer experience.
• Product Updates: Centrally manage product catalog and automatically publish product listings to Shopify – so your pricing is always accurate and every product available for sale.
• Inventory Updates: Automatically sync inventory to ensure accurate inventory levels are shown in Shopify – so you never lose a sale or disappoint a customer.
For a business already using a custom D365 Business Central/ Shopify Connector, adoption of the native connector shall entail the following two steps:
1. Upgrade to the April 2022 D365 Business Central release – enabling this connector to be available.
2. Configure this native connector and switch off the custom integration working previously
Do reach out to Alletec in your journey towards getting closer to standard functionality in D365 Business Central.