The Travel and Tourism industry in India has been growing at a steady rate – owing to the economic growth and increasingly higher percentage of disposable income being spent on travel. A significant shift is also happening in the recent years with travel planning & purchasing process (including airfares, hotels, car rentals, etc.) shifting from traditional brick and mortar travel agents to self-service online portals which gives rise to the increasing demand for a seamless operational platform like ERP Software solution for travel Industry.
With an increase in transaction volumes, the travel companies need to lay higher emphasis on ensuring speed of service, accurate error-free execution, and at the same time continue enhancing their bouquet of services to become one-stop shops for planning, customizing & buying travel ERP solutions.
Reducing commissions, increasing overhead costs, stiff competition to acquire new customers & low loyalty of online customers – increase pressure on both demand side as well as the supply side. Operational challenges get compounded with an increase in the transaction volumes:
Immense time and manual effort needed in collation & reconciliation of information from multiple systems (BSP & LCC Reconciliation)
Lack of record keeping and tracking of commissions received from airlines – impacting operational profitability
Individual dependent Enquiry management leads to inefficient tracking of leads and opportunities loss
Lack of a centralized system and unavailability of real-time information can result in varying commitments by different agents for similar inquiries, leading to inconsistency in service level commitments
Improper tracking of advances paid to suppliers and inability to trace refunds in case of cancellations leading to revenue loss and higher costs.
Lack of sufficient automation makes controlling payments made to airlines or suppliers difficult thus impacting cash flow and increases reconciliation overheads
Delayed response to customer's needs due to the lack of integrated travel and non-travel information
Need to relate more effectively to customers – Expectation of superior service and positive travel experience at all touch points, from the online experience to agent interface and customer service
NAVTravel, an enterprise solution (ERP software for travel industry) built on Microsoft Dynamics NAV by Alletec, offers a single integrated business solution that would enable organizations to increase operational efficiencies and streamline business processes. The solution is enriched with several online portal implementation experiences.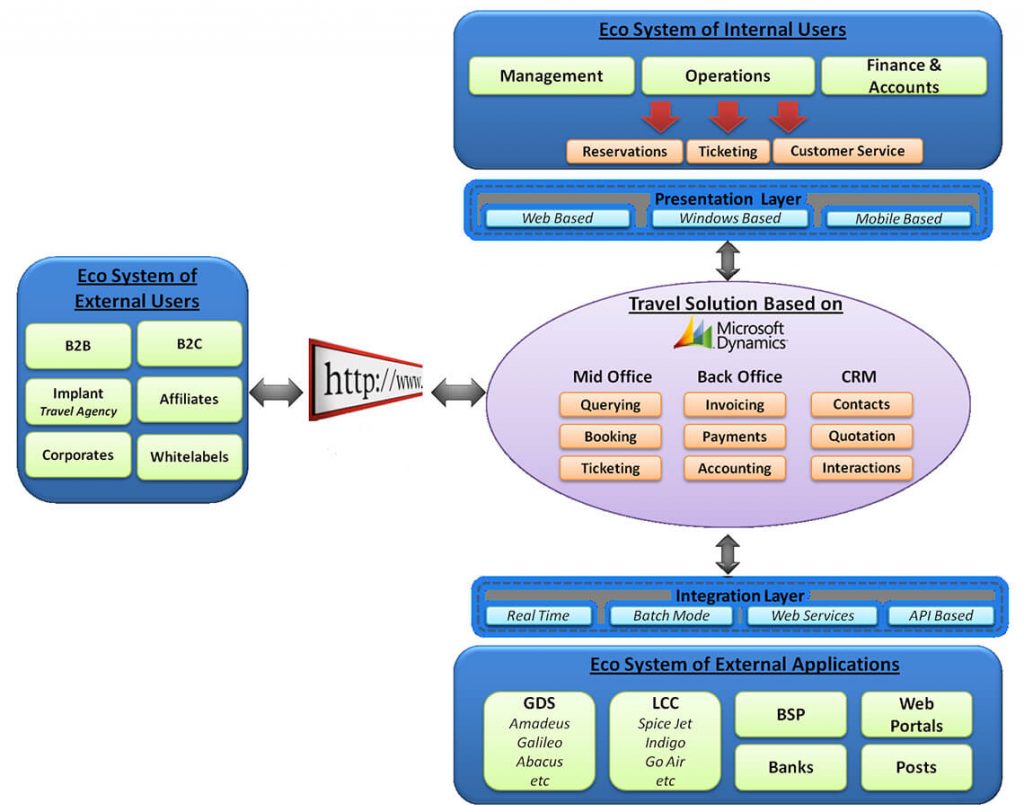 Alletec's rich functional and implementation experience in Online Business domain lets you meet such numerous daily operational challenges faced by your organization. Our expertise comes from our knowledge and experience gained from several successful implementations with the largest names in the Online Travel sector; most of them being the pioneer and market leader in this sector.