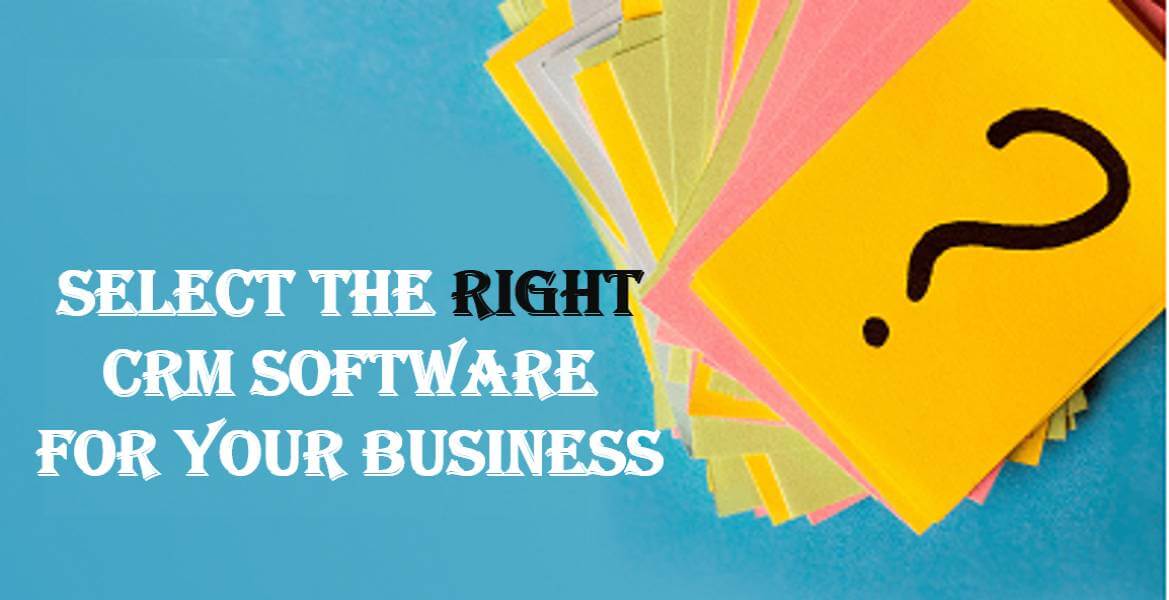 Businesses often come across a situation where they must choose a CRM which fits into the business asks and integrates well with other Business Applications. While picking the "Right CRM", there are multiple parameters which should be considered apart from the cost. CRM Implementation decision making, like any other product has two parts: First – choosing the Product and Second – choosing the Implementation partner. While both play an important role in the success story but depending on the business asks, any one of these can be more important than the other. The CRM market is full of Products and platforms with licensing across various CRM modules. The biggest question across the table is how each one has performed in various implementations and what were the Pros and cons.
Based on our experience over scores of CRM implementations, Alletec presents to you a few pointers to decide the right CRM for your organization.
| | | | | | |
| --- | --- | --- | --- | --- | --- |
| # | Consideration | Microsoft Dynamics | SalesForce | Zoho | Talisma |
| 1 | Platform/ Product Size | Microsoft Dynamics CRM is an integrated business management solution which fits for medium to large sized enterprises that can automate financial, customer relationship and supply chain processes. | The Salesforce cloud is an on-demand CRM suite which offer applications for medium to large size enterprise level implementations. | Zoho CRM provides small to medium size organization with a complete customer relationship lifecycle management solution | Talisma is a CRM platform with business intelligence features to provide actionable insights from sales and marketing data, identify trends and improve processes |
| 2 | Scalability | Microsoft Dynamics CRM can scale to meet the needs of an enterprise-level, and the data volumes of over 1 billion database records while maintaining the performance at sub-second response times. | Salesforce has the capacity to scale to the largest of teams. The architecture behind the service has been designed to handle millions of users. | When it comes to large implementations, we have not seen Clients choosing Zoho. | Talisma follows Zoho in terms of scalability. While both claim their solution to be highly scalable, we could not find clients picking up Talisma for big implementations. |
| 3 | Ease Of Customization | Microsoft Dynamics CRM gives you the capability to create customization on top of Sales app, Service app in the system, as well as add them to layouts, which in Dynamics CRM are called forms. With Power Apps getting easily embedded in Entity forms, it offers a greter flexibility. | Salesforce is easy to customize on top of cloud sales/cloud services or customization on top of Force.com (Low cost blank App). | They have in-house team which does customization. In long term, it handicaps the  customer as for any small point they have to depend solely on Zoho team.  Thus Client cannot move their CRM to in-house support post the actual implementation. | They too have an in-house team which provide support and customization work. |
| 5 | Reporting Analytics | Microsoft Dynamics CRM has a powerful & detailed reporting engine- The platform's built-in Advanced Find and SSRS reports allow us to create detailed reports. Integration with Power BI is quick and easy. | Salesforce CRM offers a prevailing suite of reporting tools that work together to help you understand and act on your data | Zoho CRM platform does not have a powerful reporting feature as compared to the one in Salesforce or Microsoft Dynamics, but it helps you to analyze CRM data and generate business intelligence reports & dashboards. | Basic Sales and opportunity pipeline analysis through dashboard is available. Email solution has reporting features like capturing response time, satisfaction levels |
| 6 | Artifical Intelligence tools | Microsoft Dynamics CRM Online is hosted on the Azure platform – making available  the AI/ Machine Learning capabilities inherent within the Azure platform. | Salesforce's AI offering 'Introhive', is an extra licence per user add-on layer that covers any of the apps you purchase. | ZIA is the inbuilt tool for AI offering. | They have a bot framework which supports AI. |
| 7 | Integration with other Applications | All Microsoft products are compatible with Dynamics 365 CRM. CDS and Azure based integrations are available which has numerous no code/low code modelled products. D365 CE allows you to use collaboration and social tools like yammer, skype, SharePoint, Kaizala without any difficulty. Custom Integration with CTI tools available. | Jira, Zendesk, Data Cloud, Third Party Apps at Salesforce App Exchange. Custom Integration with CTI tools available. | Mainly custom API based Integration option available. | For Talisma also mainly custom API based Integration option available. |
| 8 | Initial and Reccuring Costs | Dynamics CRM has lower cost potentials than its peers. Many organizations that seek to reduce IT spending may find MS Dynamics pricing more attractive. | Salesforce tends to be more expensive than Dynamics. Third Party Apps requires extra licences. | Zoho as a product has low pricing model in comparison to MSD and SFDC | Talisma is much cheaper than Zoho itself. It looks like an Apt solution for small user base CRM. |
| 9 | UI/ UX | Dynamics CRM is easy to use and has contemporary design, its mobile application are well received by users and are praised for being process driven. | Salesforce also has a clean and easy to use design. | If we go by the Clients using this Zoho CRM, the UI/ UX is a good value for money, but is not as good as SFDC or MSD | Customer using Talisma has complained of UI/UX capability as page load time is high post few customizations. |
| 10 | Infrastructure | With Industry trends in CRM moving towards cloud, and Microsoft hosted Azure datacenters available throughout the world, it is a great scope for organizations to leverage Microsoft Dynamics as their CRM platform. An On- premise option is also available. | Cloud based solution available – taking away worries of managing infrastructure. | Shared infra on Cloud along with On Premise version available. | Shared infra on Cloud along with On Premise version available. |
| 12 | Single Deployment For Mobile & Web | Separate Deployment for Mobile and Web supported. Common code libraries can be reutilised to create running mobile layout easily. | SFDC has Salesforce Lightning platform for mobile web development. SFDC customers are also using Xamarin based apps. | Not available, Separate development happens for Web and mobile. | Not available, Separate development happens for Web and mobile. |
To conclude, CRM solutions available in the market have either been developed as a product or a platform. We agree that there is no one-size-fits-all approach for this but still, a platform should ideally be chosen over a product as a platform comes up with diverse extensibility options and thus saves a lot of effort and money when the organization treads on its IT path.
Platformation based approach adopted by Microsoft for D365 Customer Engagement seems the right way forward. Your business may start with the adoption of D365 ERP and subsequently embrace CRM, Analytics and BI, followed by Artificial Intelligence.